Bob Dylan once wrote a song called "The Times They Are A Changin'." This song would famously go on to be featured in a video of Tony Romo announcing he was no longer a member of the Dallas Cowboys. Both dudes are obviously very deep and insightful. Things are always changing, and that goes double for the sports world. This is usually for the better, but occasionally we end up moving from things that didn't really deserve to be moved on from. Here are ten things we need back ASAP…
10. NBA Street Vol.2
The dunks, the alley-oops, the 3 v 3 format, the spin moves, and the street basketball setting all made this game a classic. Without  a doubt one of the best basketball games ever made. Whoever came up with the idea for this game, I need their Venmo so I can send them all the money in my bank account as a thank you for the entertainment this provided me over my childhood. You could spend your time picking a team and dominating friends in tournaments, or in "Be a Legend Mode," where you could create your own player and attempt to dominate the street basketball game.
9. The XFL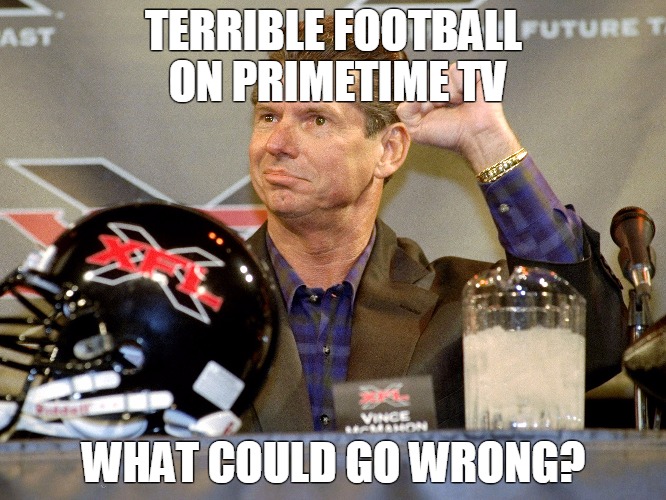 Looking back on it, does anyone have any idea how this league failed? In the XFL it was more than likely legal to stab an opposing player on the field, which would probably wind up leading to bonus points instead of a jail sentence. The XFL had everything from camera guys on the field with 300 pound linemen barreling into each other, strippers in hot tubs placed in the end zone, He Hate Me, and a primetime TV slot. Was the football terrible? Well, yea, but who cares when it's basically the Wild West on the field for 60 minutes?
8. Caring About the MLB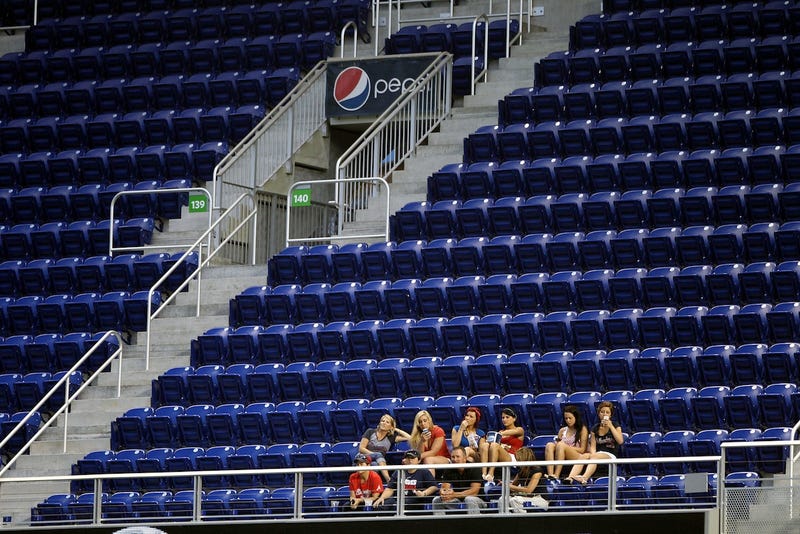 Remember when baseball was America's sport? Around a decade or so ago MLB was peaking, but as of the past few years, it certainly seems to be dropping in popularity. Especially with the younger generation. Perhaps the MLB can use the momentum of the Cubs' World Series victory last year, and carry those ratings into this upcoming season. For sure the game is much slower than other popular sports, and it definitely tends to lean a little old school. Baseball is definitely in need of some rule changes to speed up the play and make it more exciting, or let's just make steroid use legal and start seeing home run totals skyrocket.
7. Bill Romanowski
Has there ever been a better match than Bill Romanowski and the Raiders? Romanowski has gone on record to say he's had 20 documented concussions, and there's no telling how many undocumented ones he piled up over the years. He tells a story in a 60 Minutes interview where he's trying to find the ball at the bottom of a pile up, but all he can grab is someone's finger, so he decides to take said finger and do his best to snap it in two. In the video above, he tells another classic Romanowski story of the time he chunked a toaster at a teammate's head. Definitely seems like a pretty chill guy. Would a psychologist describe Romanowski as mentally stable? Probably certainly not, but he sure was entertaining to watch.
6. NFL Blitz
Another revolutionary game from back in the day. Nothing like being able to slam your opponent's head into the ground multiple times after the play is over. This game basically encouraged you to give your opponent brain damage, and ensure they suffer from CTE as they electronically age within your Playstation. Not too sure how the NFL approved this much violence around their brand, but I was all for it as a kid.
5. NBA Athletes Attempting to be Rappers And Failing Miserably
NBA players making fools out of themselves trying to be rappers was a thing of beauty. NBA legends like Ron Artest, Kobe, A.I., Shaq, Chris Webber, and even Tony Parker have all made a detour into the rap game. And all of these adventures were trash. For instance, the beat in the above Kobe song sounds like he got it on sale at Big Lots. And I don't think Tony Parker meant his song Top of the Game to be a comedic tune, but every time I listen to him trying to rap I can't help but laugh.
There have been a few songs dropped recently by NBA players, but it doesn't get the attention that it used to. Even guys like KD have dropped "Tha Formula," and Iman Shumpert has a song called "Anarchy." In his music video, Iman wears a Carmelo Anthony jersey, which doesn't make much sense to me. However, he does wear it backwards, which does make sense to me, as I imagine it's a nod to the rap group Kriss Kross.
4. A Kazaam Sequel
This masterpiece of a film about a genie, brilliantly played by Shaq, who appears from out of a boombox getting a 6% on Rotten Tomatoes is a crime against cinematography. Not only did Shaq's performance rival that of Daniel Day-Lewis in There Will Be Blood, but Shaq has to rap throughout almost the entire movie. Haven't seen Oscar winner Leonardo DiCaprio spit rhymes in any of his movies is all I'm saying. Shaq had bars, and it's a damn shame nobody noticed at the time. 10/10 movie and I would go see a sequel in theaters without hesitation.
3. A Time Before Thursday Night Football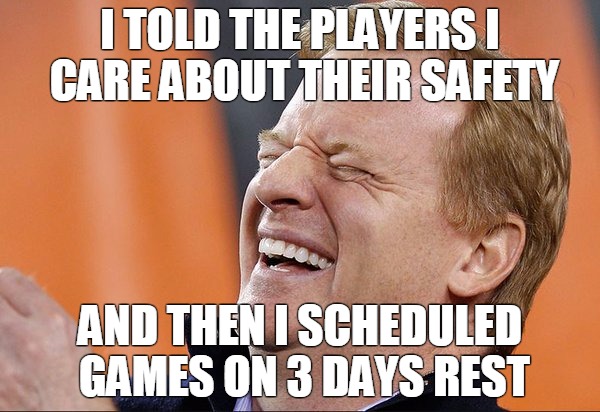 The NFL won't quit shoveling their product down everyone's throat, and if they aren't careful, it's going to wind up biting them in the ass. The Thursday Night Football (TNF) product is so atrocious it's doing more harm than good. The large majority of these games are blowouts, and if they're close, it's still not good football. What the NFL does care about is making money, and as long as TNF continues to make them more money, it's here to stay.
2. Ja Rule and Ashanti
OK, I cheated and this isn't sports related, but we can bend the rules for this iconic duo. Ja Rule and Ashanti went together like basic girls and pictures of pumpkin patches in the fall. With heaters like Always on Time, Mesmerize, and What's Luv, this duo owned the early 2000s. Now Ja Rule is a punch line after my dude 50 Cent put him in a body bag, and TBH, I have no idea what Ashanti is up to. SMH at how things change so fast, ya know?
1. Fan vs Player Brawls
The 2004 brawl between the Pacers and Pistons was one of the craziest things to happen on live TV. It was like one of those old school WWF Hardcore matches where anything goes and you just try to make it out with all of your body parts attached. The Pistons and Pacers rivalry in the early 2000s is one of the most underrated rivalries in all of sports. There were some dudes on the floor who I would probably let insult my mother to her face because I would be so terrified of fighting them like a man. Guys like Rasheed Wallace, Ben Wallace, Ron Artest, Stephen Jackson, and Jermaine O'Neal. No one is stealing their lunch money anytime soon.