The 2017 NBA Draft hasn't even happened yet, so for some it might be too early to start focusing on the 2018 NBA Draft. Those people don't work at TheLead. It is never too early to start speculating on who will end up where in a draft class that isn't as deep as 2017, but may be even better at the very top.
1. Michael Porter Jr. – 6'10 Forward – Missouri (Freshman)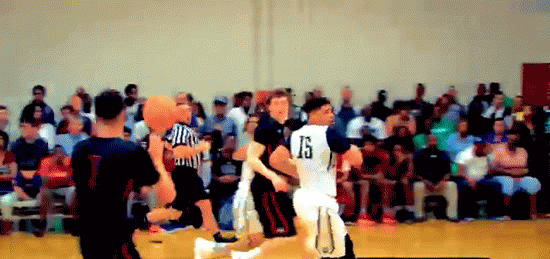 Porter Jr. recently de-committed from Washington when Lorenzo Romar was let go and will attend Missouri instead, where his dad will join him as an assistant coach. The best way to describe Porter is as a really good swing man who just won't stop growing. Currently 6'10, Porter plays like a wing and possesses a rare combination of great touch and explosive athletic ability. He played for Brandon Roy during his senior year in high school and their games are actually somewhat similar. He isn't a great ball handler or passer and his defense could use some work (which is the case for almost all prep players), but if he ends up as a 6'11 combo forward – which it looks like he will – those weaknesses shouldn't hold him back. He has a chance to lead the league in scoring, while still being efficient.
Worst Case: A taller Rudy Gay
Best Case: Kevin Durant
2. Luka Doncic – 6'8 Guard – Real Madrid (18 years old)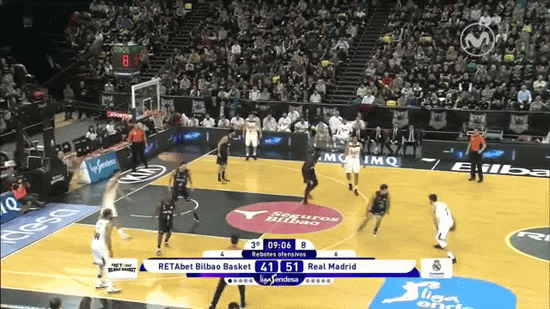 Doncic is currently the belle of the ball in NBA Draft circles because of his outstanding play for Real Madrid (the best non-NBA team in the world) at the absurdly young age of 17 (he turned 18 in February). The hype is deserved, but our gut tells us Porter ends up going #1 overall when all is said and done. He's a better athlete than Doncic and will be playing so much closer to home for the vast majority of NBA scouts.
Still, Doncic brings a really interesting mix of size (6'8 and growing), skill, and production to the table. He looks like a true point guard to us, but isn't the guy you want guarding point guards, so he may end up more as a LeBron-style point forward in the NBA. Doncic's biggest asset is his dominance playing pick-and-roll with the ball in his hand. He can get to the rim at will, finish with either hand, and uses his length very well to find open men. He also shoots it well, but isn't lights out from three (32%).
Worst Case: Toni Kukoc
Best Case: A 6'9 version of Goran Dragic (he also plays a little like a less athletic, less physical version of LeBron)
3. Mo Bamba – 7'0 PF/C – Texas (Freshman)
Bamba and DeAndre Ayton will battle back and forth all year to be the first big man taken. Either one could easily be the first player taken off the board, especially if a big man-needy team like the Celtics is picking first (yes, they have the Nets pick AGAIN). Both have huge upsides, but neither brings it 100% of the time. We like Bamba slightly more as a pro prospect because of his defensive potential and fit in the modern NBA.
Bamba is a rail-thin 7-footer with a 7'9 wingspan (seriously) and good defensive instincts. He also seems to accept his offensive destiny as a lob-catching, pick-setting, modern big. He has expressed interest in developing a jump shot and becoming a stretch five – and even has a pretty nice jumper – but doesn't seem a threat to pull a Dwight Howard and demand touches. He's also a really intelligent kid off the floor with high character. That doesn't always translate onto the court, but it doesn't hurt.
Worst Case: A sane JaVale McGee
Best Case: A bigger, badder, better version of Nerlens Noel who can actually score from outside of 18 inches
4. DeAndre Ayton – 7'0 Center – Arizona (Freshman)
Ayton has been on the radar longer than Bamba and is generally considered to have a greater upside. He is 7'0, 240 pounds of chiseled teenager and moves very fluidly. He also has pretty nice touch and mechanics on his jump shot, especially for someone of his size/age. There is very little he can't do on a basketball court.
Why is he fourth then? Two reasons: he tends to blend in with the other players on the court and go with the flow, and he occasionally shows poor instincts on both ends of the floor. Rebounding will never be a problem, but in terms of protecting the rim, he is often out of position, at least compared to Bamba, who's a more natural shot blocker. Ayton also seems like a threat to become a perimeter-oriented player on offense, focusing on threes instead of setting picks and rim-running. On the other hand, he has the talent to do both, which would make him really scary.
Worst Case: A less engaged Andre Drummond
Best Case: Peak Dwight Howard w/ a jumper or Karl Towns w/ better D or a modern Hakeem (sky is literally the limit)
5. Robert Williams – 6'9 PF/C – Texas A+M (Sophomore)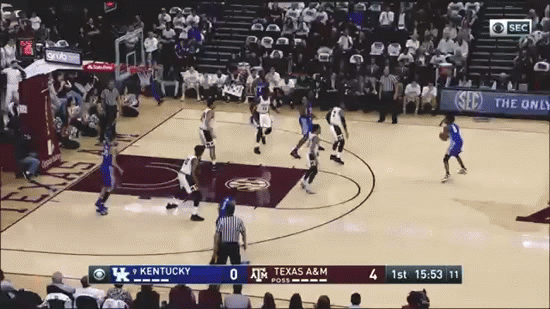 Congress just passed a rule that you can't mention Williams without including DeAndre Jordan in the same sentence. They both went to Texas A+M and play a very similar game. The main difference between the two is that DeAndre Jordan is 2 1/2 inches taller and has a bigger frame. Still, Williams' 7'4 wingspan and grown man physicality should be enough to mitigate the difference. Like Jordan, he's also a tremendous athlete who excels at catching lobs and grabbing rebounds. He probably could have been a top ten pick in the 2017 Draft, and if he continues to improve next year, a top five spot isn't out of the question as long as teams aren't scared away by a non-shooting center who's barely 6'9 WITH shoes on.
Worst Case: Bismack Biyombo
Best Case: DeAndre Jordan or Tristan Thompson
6. Trevon Duval – 6'3 Point Guard – Duke (Freshman)
In case you haven't noticed, the league has been dominated by point guards for a couple of years now, and it's hard to imagine a draft happening without at least one (in addition to Doncic, a quasi-PG) being taken in the top six. Duval is long (6'9 wingspan), athletic, skilled, and  – despite the fact that he will be attending Duke – looks like a good fit for the modern league. Duval is a little like the anti-Isaiah Thomas: he's long, bouncy, athletic, and good at defense, but lacks shooting touch and superior finishing ability around the basket. Somewhat similar to De'Aaron Fox, Duval is also clearly reminiscent of Derrick Rose and Russell Westbrook. Once he works out for teams, don't expect him to slide past #6.
Worst Case: A lesser Eric Bledsoe
Best Case: Russell Westbrook
7. Miles Bridges – 6'6 Forward – Michigan State (Sophomore)
Miles Bridges could have been a lottery pick in 2017, but he returned to Michigan State for his sophomore year. The main knock on him is that he has a power forward's body type and skill set, but the height of a two-guard. However, that shouldn't worry you too much because he can guard multiple positions due to his outrageous athleticism and Draymond-like toughness. As long as you can guard bigger players, it really doesn't matter how tall you are in the NBA. Some players just play taller than they are, and Bridges is one of them. He also stuffed the stat sheet for MSU and was their all-everything leader as a freshman. His outside shot is a work in progress, but he shot 39% from three on five attempts per game. If he improves on that even a little bit, he will have a very bright future in the league.
Worst Case: Justise Winslow if he doesn't get any better
Best Case: A modern version of Larry Johnson
8. Colin Sexton – 6'2 Point Guard – Alabama (Freshman)
Sexton has a similar game to Duval; not coincidentally, they've been matched up against one another and compared to each other for years now. Sexton is probably a better shooter and purer playmaker, but he lacks Duval's length and defensive versatility. That being said, he did win the McDonalds All-American Game Dunk Contest as a 6'2 point guard, so athleticism shouldn't be a problem. He is also a natural leader with tons of charisma and a great attitude who should thrive under Avery Johnson next year.
Worst Case: Jeff Teague Lite
Best Case: Lillard/McCollum combo
9. Mitchell Robinson – 6'11 PF/C – Western Kentucky (Freshman)
Robinson decided to attend Western Kentucky for some reason, but that doesn't change that fact that he's a springy, raw, shot-blocking maestro with length for days (7'4 wingspan). He should put up big numbers at a small school and ride some momentum into workouts against Bamba and Ayton, who he looked every bit the equal of at times in high school.
Worst Case: Gorgui Dieng
Best Case: A bouncier Hassan Whiteside
10. Bruce Brown – 6'3 Combo Guard – Miami (Sophomore)
Whether it's Brown or his future running mate Lonnie Walker, a combo guard from Miami should go in the top ten next year. Brown is a tough-as-nails two guard who can also play point. He excels on defense, is as competitive as there is, and has extremely high character. He also plays big in big games, hence his 30 points versus UNC last year or his 25 against Duke. If he can continue to improve his outside shot and show he can consistently get by smaller players off the bounce, #10 overall is a distinct possibility. Brown's defensive consistency and versatility is rare and currently en vogue in NBA front offices.
Worst Case: Garrett Temple
Best Case: Avery Bradley with a touch of Russell Westbrook