Soccer isn't the only sport in which players intentionally flop at the slightest hint of contact (or none at all) – witness Marcus Smart as Exhibit A: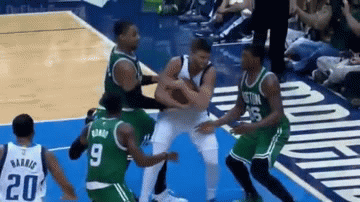 But for a sport that, despite significant strides in popularity recently, still lags behind other professional sports in the U.S., the constant whining and cheating is a major turnoff for potential converts. Below are some of the worst offenders, guaranteed to leave a bad taste in your mouth the next time you hear the word "football" in a funny accent.
No 6: Jozy Altidore
Immediately turning to the referee after hitting the ground is a surefire sign that you're only interested in getting a penalty call. The rising star of American soccer since 2006 set a pretty bad example in his utter failure to prove not only his skill at the game's top level, but also his integrity.
No 5: Fred
Who could forget this notorious little piece of acting from the opening match of the 2014 World Cup? Fred managed to win a penalty for the tournament hosts, propelling them through a successful group stage campaign, but karma eventually caught up with them via a 7-1 semifinal beatdown by eventual champions Germany.
No 4: Franck Ribery
Second only perhaps to the Italians, the French are notorious for their thin skin when it comes to fending off tackles. This time, the referee was well positioned to see through Ribery's acting clinic and immediately sanctioned him with the underutilized yellow card for simulation.
No 3: David Luiz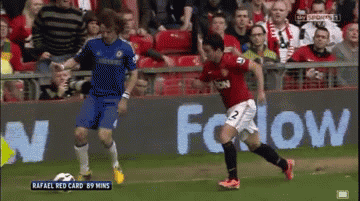 Promoting equality among soccer players, David Luiz proves that defenders can be huge divers too. After this incident which earned Manchester United's Rafael a sending off, Luiz is caught on camera laughing before even getting back to his feet.
No 2: Cristiano Ronaldo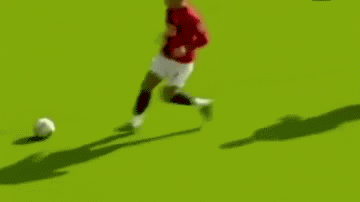 …and this…
…and this…
No 1: Arjen Robben
Robben has readily admitted his guilt on the subject of diving. Watch him try to rationalize his cheating instinct in a press conference for the Dutch National Team:
Robben and Co. know that no matter how often they waste potentially successful buildup plays, how much shit they have to take from the soccer punditry, or how silly they look in the process, their clubs would never dream of disciplining them for abusing the rules, and their fans will always back them up. Imagine if bitching and moaning were directly correlated to productivity at your own job, and you can start to get a sense of the climate these prima donnas thrive in. If only we could all be so lucky.