No 7: YaYa Toure – 33 – Manchester City – Ivory Coast
This seems like a perfect fit on the field. Toure has clearly lost a step compared to his dominating form from two seasons ago, but he still has plenty of strength and size, as well as an overflowing reservoir of skill. He is also becoming persona non grata in Manchester thanks to his inability to get along with Pep Guardiola. His ass may be a bit too big to go box-to-box in the Premier League, but he would fit perfectly as a (somewhat) stationary center midfielder in the MLS, letting others do the running while he dishes sublime assists and piles up highlight-reel goals (like the one above).
No 6: Dani Alves – 33 – Juventus – Brazil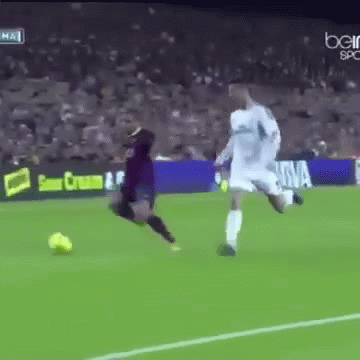 One of the most skilled defenders ever, Alves recently moved from Barcelona to Italy for the "challenge." If the "challenge" ends up being more aggravation than he bargained for, he may be a perfect candidate to move to North America. His skill is so immense that he could probably move from fullback to center midfield at some point and continue to dominate well into his late 30s. Boston has a huge Brazilian population, so the Revolution may be a good fit.
No 5: Philip Lahm – 33 – Bayern Munich – Germany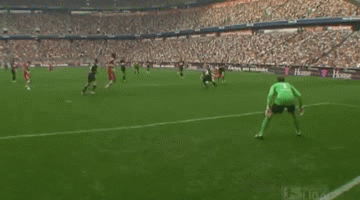 Lahm is retired from international competition, but is still a regular starter for Bayern Munich, meaning he is probably the player least likely to come stateside. But for that same reason he would lend the most credibility to the MLS among hard-core soccer people, and perhaps other European players who could move the needle more than Lahm himself.
No 4: GiGi Buffon – 38 – Juventus – Italy
The 38-year-old Italian is still playing brilliantly for Juventus, but it's just a matter of time before his skills begin to fade and a man as proud as him may want to leave Europe before he gets embarrassed by father time. Buffon's also a fan of the US and has even mentioned a desire to coach the US Men's National Team after he hangs up his goalie gloves. A two year stint in the MLS would be a perfect launching point.
No 3: Wayne Rooney – 31 – Manchester United – England
Rooney is not quite good enough to consistently start for United anymore, and unless he wants to go to another team in England or another league in Europe (doubtful and doubtful), the MLS appears to be his best bet. The risk here is that Rooney would continue the tradition started by Steven Gerrard and Frank Lampard as just another washed-up former Premier Leaguer looking for easy paychecks and relative anonymity in the States. However, there is a reason that English players see the MLS as a natural fit – Americans have actually heard of them, for one thing – and Rooney is younger and appears to have more left in the tank than Gerrard or Lampard. Chances are better than 50-50 he would be a home run and have a multi-year Thierry Henry-esque run of success.
No 2: Zlatan Ibrahimovic – 35 – Manchester United – Sweden
A complete no-brainer. Ibra has a massive ego, loves the US, is fluent in English, scores highlight reel goals, and is winding down a phenomenal career, yet still has enough left in the tank to dominate the MLS for a year or two.
No 1: Javier "Chicharito" Hernandez – 28 – Bayer 04 Leverkusen – Mexico
In case you hadn't noticed, Mexico is right next to the US. And this guy is their best player. In fact, chances are he would win the MVP in the MLS. Stick him in LA and watch ratings and attendance soar. The problem? He is too good and too young (and playing too well right now) for the MLS to have a realistic shot at getting him. You never know until you ask though. Chances are that Chicharito will return to North America at some point: they might as well start laying the groundwork now.