Who is the best male soccer player in the history of the United States? For most of the past ten years or so, the answer has been Landon Donovan. However, there's a new kid on the block and his name is Christian Pulisic. Already putting up solid numbers as a teenager for Borussia Dortmund, a top-eight European club, Pulisic will soon be in uncharted territory as an American international. Check out our list of the best 11 of all time, and see how high up the list the wunderkind winger from Hershey, PA has already climbed…
11. Brad Friedel
He'd be higher on the list if he hadn't spent most of his career pretending he wasn't American, but it's water under the bridge. Friedel was among the first in a long line of elite American goalkeepers, and earned enough respect with various Premier League clubs to give legitimacy to his younger compatriots.
10. Cobi Jones
The small, scrappy midfielder had enough talent and marketability to go around for both the USMNT and MLS. Cobi was the last remaining player from one of the original 1996 MLS teams, and by his retirement from the LA Galaxy in 2007, he had become one of the main poster boys for the new era of American soccer.
9. Tim Howard
Howard's extraordinary natural talent as a shot stopper was recognized by Manchester United in 2003, after he'd spent several years with the MLS' short-lived New York/New Jersey MetroStars. Things didn't work out for him at the club that's housed such luminaries as Antonio Valencia, Tom Cleverley, and Sergio Romero, but he carved out a spot for himself at Everton FC. After a decade in the Premier League, Howard retired to the Colorado Rapids and followed his fellow USMNT keepers Friedel and Kasey Keller to a second career as a useless color commentator for NBC Sports.
8. Brian McBride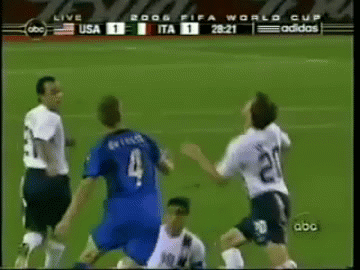 Fearless is a word that comes to mind when you're talking about the mainstay #9. (See above clip, in which he challenges eventual tournament champion and notorious thug Daniele De Rossi in the group stage of the 2006 World Cup.) He continually put his head in places it had no business being, and scored brilliant goals because of it. Spending the bulk of his career with the Columbus Crew and Fulham FC, McBride tallied 137 professional goals and 30 international, and was the United States' most reliable striker ever.
7. Earnie Stewart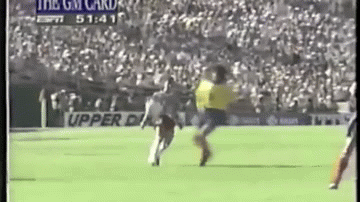 A pioneer in the newly invigorated USMNT of the early '90s, the Dutch-born midfielder was the ultimate professional. Stewart's leadership and high soccer IQ were major factors in keeping the team together through its formative stages. His goal against Colombia (above) gave the States their first World Cup win in 44 years, officially ending their time in the wilderness of world football.
6. Alexi Lalas
After a successful career as the most flamboyant American defender in living memory, the man Taylor Twellman once referred to as a "soulless ginger" basically became the Charles Barkley of US Soccer.
5. Eric Wynalda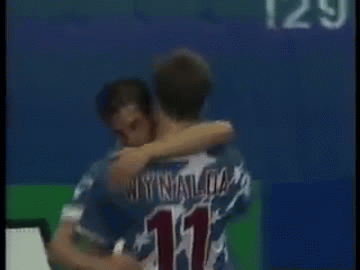 No one rocked the denim jersey like Waldo. No one.
4. Clint Dempsey
Perhaps the best flair player ever to suit up for the USMNT, Dempsey also made a name for himself with his quick temper and above average white guy rap skills.
3. Christian Pulisic
The inclusion of Pulisic on this list may seem wildly optimistic, but we assure you: he's no Freddy Adu. Both his club and national team are coming to rely on him more and more every week. The skills and touch Pulisic exhibits every time he steps on the field are those of top-level players around the globe, and his coaches at Dortmund appear to agree.
2. Claudio Reyna
Like Earnie Stewart before him, Reyna got it done in the midfield for US Soccer match after match, year after year, during their transition from obscure little sports program to a real, professional organization. If Lalas is the Barkley of American soccer, then Captain America was the LeBron: equally efficient on offense and defense and, most importantly, always made his teammates better.
1. Landon Donovan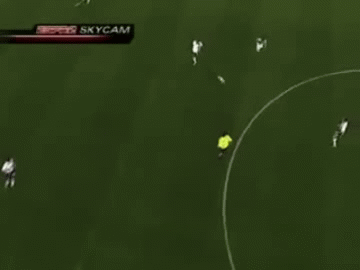 Landon Donovan has been bar none the greatest contributor to the ascendency of both the USMNT and MLS in popular culture. The sense of excitement he brought to the field, particularly in the World Cup, was what made the team special to watch throughout the 2000s. Even when the rest of the team wasn't clicking, he always showed up and led by example at pivotal moments. He had an instinct for the game that can't be taught, and made difficult goals look easy. When he was left off the World Cup squad in 2014, they lost not only their most dangerous offensive weapon, but also part of their identity.